Stuck Indoors???? Check Out our Activities!!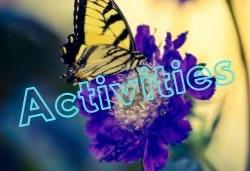 The Middle Republican Natural Resource District recognizes the challenges that have been brought about due to the Covid-19 for the students, parents, and teachers.  We would like to give our support by  posting different home activities on our windows so the students can learn about our natural resources.
Please bring your kiddos and cell phones down to the Middle Republican NRD  to snap photos of the home activities on  Project Learning Tree  for your family to do inside the house  and outside the house!
Enjoy and be sure to tag us in photos of your families on our  facebook page during family activity time!! We would love to see them!!!  
#mrnrdsupportingfamilies