MRNRD SCHOLARSHIP AVAILABLE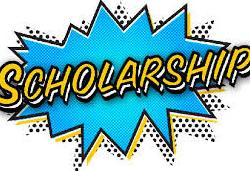 April 6, 2018 - Two $500.00 scholarships are available for high school students in the Middle Republican Natural Resources District.  Preference will be given to those applicants who plan to major in a natural resources or agricultural related field.  Applicants must live within the Middle Republican Natural Resources District as well, which consists of Frontier, Red Willow, Hitchcock, Hayes, and the southern half of Lincoln County.
 All applications, statements, and transcripts must be in the MRNRD office in Curtis, NE by the close of business on April 6, 2018.  For additional information, please call the MRNRD office at 308-367-4281 or log onto the website www.mrnrd.org to print off the application.
If you would like more information about this topic, please contact Sylvia Johnson at 308-367-4381 or email at sjohnson@mrnrd.org.  Education is the gateway to the American Dream.  Let us help you reach for that dream.